Life Enrichment & Activities
Nonprofit senior living communities across Pennsylvania are hiring for full-time, part-time, and per-diem activities, social services, wellness, fitness, beautician, and life enrichment jobs in your area.

Search for opportunities near me

Career growth opportunities and support
Tuition discounts
Flexible schedules
Life-long friendships
Diverse and growing workforce
Medical and dental coverage (specifics dependent on community and job role)
Shift differentials and overtime (specifics dependent on community and job role)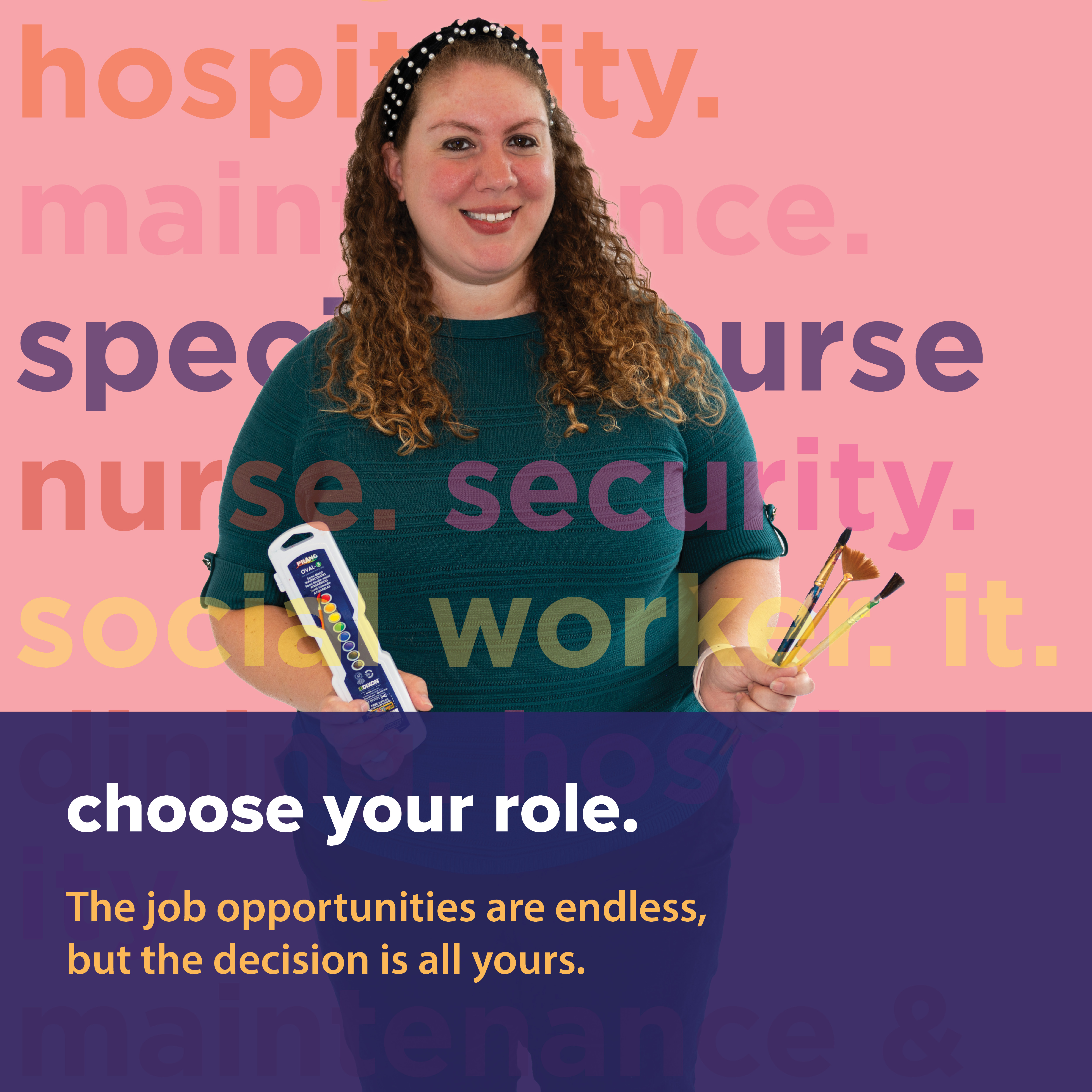 In charge of all things fun, activities specialists plan and implement activities for residents. With a focus on providing a good mix of relaxation, excitement, and entertainment to the residents, activities specialists coordinate fun, engaging events to encourage socialization and improve daily living.
Training Requirements:
Entry Level position
On-the-job training provided by community
Advancement Opportunities:
Through research-based art and music therapy techniques, therapists will evaluate and treat patients while helping them create art. Therapists connect with patients and provide methods that allow them to sustain their emotional and mental well-being while encouraging them to express their emotions and feelings.
Music Therapist
Bachelor's Degree required in American Music Therapy Association approved Music Therapy degree program
Pass Certification Board for Music Therapists Licensing exam
Art Therapist:
Master's degree and 700 hour internship
Complete 1000 supervised hours of direct client care
Pass exam by Art Therapy Credentials Board
Making sure that all residents look and feel their best, beauticians and barbers foster a welcoming environment and provide haircuts, styling, and color to meet residents' requests. Many communities even have a spa and offer esthetician and massage therapist services as well.
Fitness Specialist / Personal Trainer
Fitness specialists believe that everyone deserves a healthy and happy lifestyle — no matter their age. Fitness specialists analyze patients' health and exercise needs and develop tailored exercise and nutrition programs. Duties include leading group fitness and nutrition classes, as well as providing one-on-one training sessions to patients. Many communities also have a pool and will require lifeguard certification.
Find a career that loves you back