Fall Finance Conference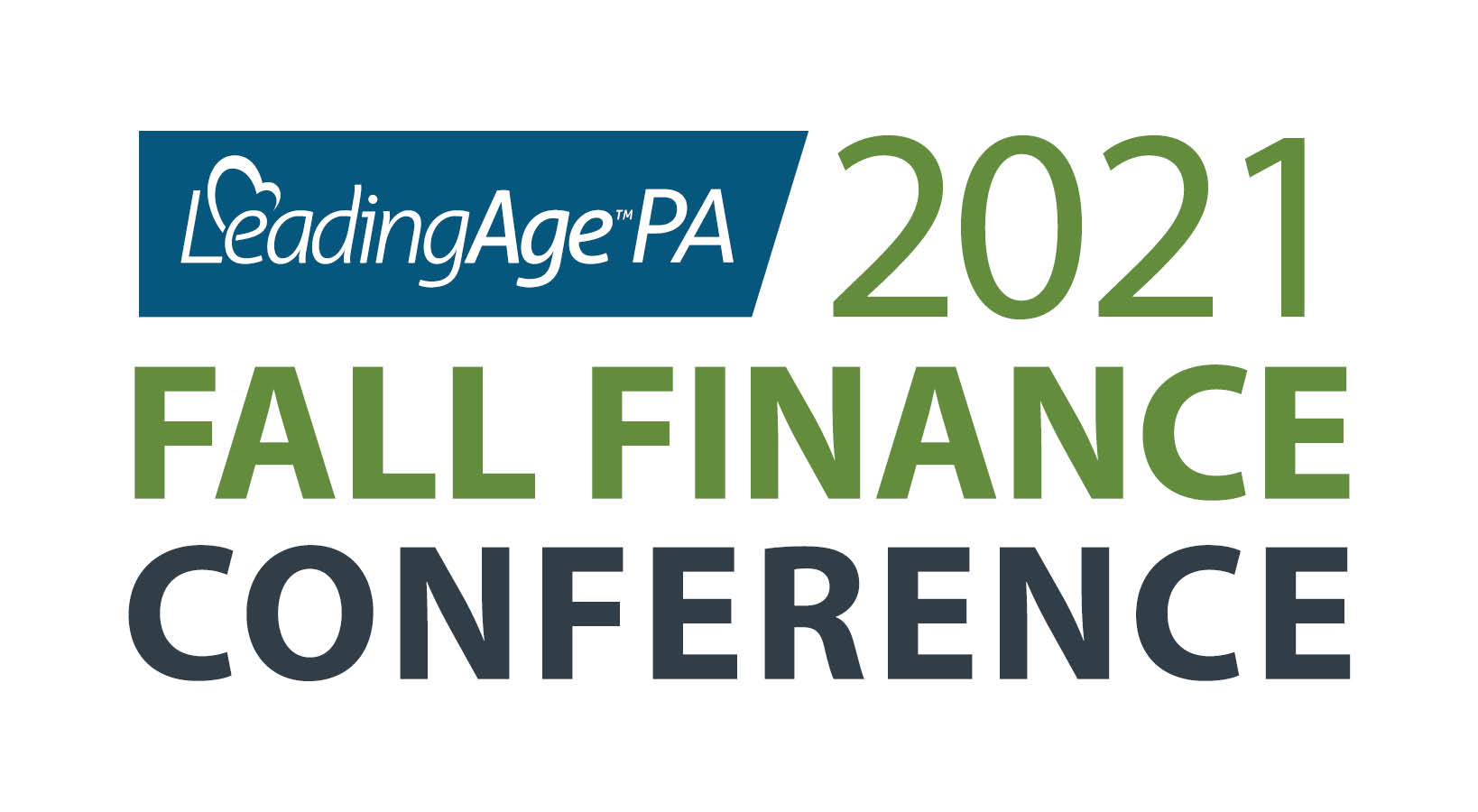 Happening now!
We're back in person and excited to have so many join us! The two-day conference and networking reception in Central PA is bringing finance professionals together to connect with peers, learn more about products and services to improve communities - all while earning education credits.
October 13-14
Wyndham Lancaster Resort & Convention Center
2300 Lincoln Highway East, Lancaster, PA 17602
"A Modern Stay in Amish Country"
$249 for Members I $449 for Non-members I $49 Networking Reception Only
Networking Reception
The Fall Finance Networking Reception on Oct. 13 at the Wyndham Lancaster Resort & Convention Center will bring together peers, business partners, and LeadingAge PA staff for an opportunity to connect and share an evening of in-person fun!
If you're not able to make the full conference, don't worry. You can still enjoy a drink and hors d'oeuvres with us by registering for the Networking Reception only.
Networking Reception sponsored by

James D. Carmine, Ph.D.
Associate Professor of Philosophy at Carlow University and past chair of the Philosophy Department for over 25 years. Carmine specializes in the History of Western Philosophy, Bioethics, Robot and AI Ethics, Medieval Philosophy of Gothic Stained Glass, Philosophy of Hunting, and Existentialism.
Carmine was the founding board member of The Penn Hills Charter School of Entrepreneurship in 2009. He initiated "Take Your Father to School Day" for the Pittsburgh Public Schools in 1998, an annual event that continues today. He was also the Republican candidate for Mayor of Pittsburgh in 2001, which he lost… badly. His wife Regina is an Ecclesiastic Stained-Glass Master Glazier. They have six children, three still in Pittsburgh Public Schools.

Accounting Professionals
This program has been submitted for continuing Education 12.0 total clock hours from the CPA (State Board of Accountancy). LeadingAge PA is registered with the Pennsylvania State Board of Accountancy. Program Sponsor #PX000987L.
Nursing Home Administrators
This program has been approved for Continuing Education for 10.0 total participant hours by NAB/NCERS —Approval # 20221012-17-A79072-IN
This educational offering has been reviewed by the National Continuing Education Review Service (NCERS) of the National Association of Long Term Care Administrator Boards (NAB) and approved for 10 clock hours and 10 participant hours.
Personal Care Home Administrators
As a NAB-certified sponsor, LeadingAge PA can offer continuing education credits for Pennsylvania personal care home administrators only in content areas from the domains of Practice for Residental Care/Assisted Living core of knowledge. According to the revised 2011 Department of Human Services (DHS) regulations for personal care home administrators, DHS will accept courses approved by the National Administrators Board/National Continuing Education Review Service.
HR Professionals
The following Day 2 breakout sessions only:
Avoiding Employment Litigation in the COVID Era
Balancing the (Pay) Scale
Take Your Building's Temperature: Improving Staff Retention Through Healthy Building Design Strategies and Culture Change
LeadingAge PA is recognized by SHRM to offer Professional Development Credits (PDCs) for SHRM-CP or SHRM-SCP. These three breakout sessions are valid for 3 PDCs for the SHRM-CP or SHRM-SCP. For more information about certification or recertification, please visit www.shrmcertification.org.