Business Partner Benefits
Types of Partnership & Sponsorship
LeadingAge PA is committed to growing and strengthening our partnerships and sponsorships, which benefit both our provider and business members. Learn more about partnership opportunities by viewing our 2023 Exhibitor & Sponsor Prospectus, and benefits comparison chart below.
There are two types of LeadingAge PA annual sponsorship: premier and sponsor. Our premier sponsors are top-level supporters of the Association and share our vision for the field of aging services. Like us, they are passionate and dedicated to working with members to develop long-term relationships and solutions to support their evolving needs.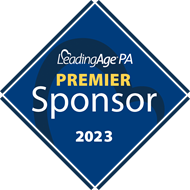 In addition to all of the benefits of regular sponsorship, premier sponsors receive:
Use of LAPA Premier Sponsor badge logo
Branding exposure on LAPA website for entire period of Agreement
Prominently featured in all marketing for Annual Conference
Prominently featured at all LAPA events throughout the Agreement year
One guaranteed webinar presentation to LAPA members
One targeted email communication to primary contacts
One advertorial article in the LeadingAge PA Weekly Member Update
Free standard ad in LeadingAge PA Weekly Member Update – rotating weekly with other Premier sponsors
Quarterly member email blasts to promote sponsor education events
Quarterly meetings with LAPA senior staff
Utilization of LAPA's Director of Special Events to create a collaborative event with other LAPA sponsors/business partners
Premier Sponsor recognition in annual membership directory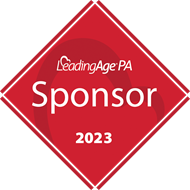 Benefits of LeadingAge PA sponsorship include:
Invitation to networking event with LAPA Board of Directors
Representation on the Business Partner Advisory Council
Complete member contact list with emails
Annual Conference attendee list with email address
Registration for two additional EXPO staff (total of four)
Early hotel registration and early booth set up for Annual Conference (when applicable)
Access to private meeting space during Annual Conference
Sponsor signage provided for EXPO hall
Posting of PA-based education events on website calendar of events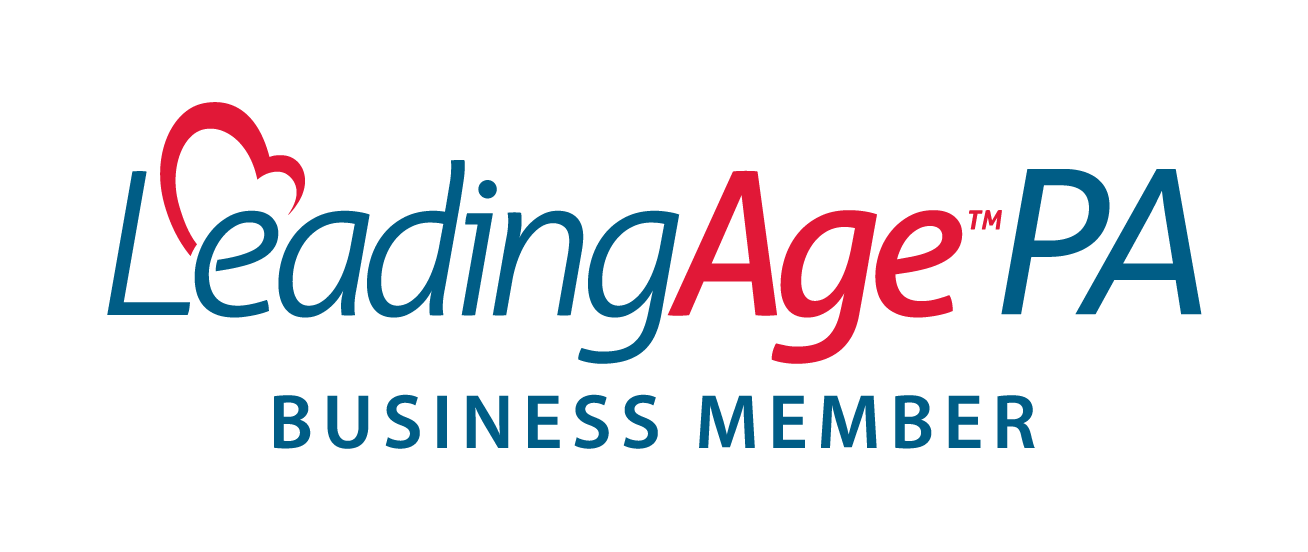 Premier sponsors and sponsors also receive complementary exhibitor and business member benefits.
Exhibitor Benefits:
Standard EXPO booth at Annual Conference
Inclusion in exhibitor listing in Annual Conference brochure and on Annual Conference website
Priority booth reservation for the following year's Annual Conference
Business Member Benefits:
Invitation to State Night Reception at LeadingAge National Annual Meeting (when applicable)
Complimentary job postings on the LeadingAge PA Job Board
Listing in the print and online annual membership directory
Use of business member logo
Inclusion in the Business Member Community Lounge
Member-only access to website and email updates
Discounted (member) rates for LAPA events
Referrals based on member inquiries
Opportunity for paid advertisements in weekly member update email
Other types of sponsorships and associated benefits are available throughout the year, including:
Fall Finance Conference
Board meetings
Fellows in Leadership
LeadingAge PA member calendar
Sponsorship opportunities associated with the Annual Conference