Alpine Cyber Solutions
Vice President of Cloud and Infrastructure Services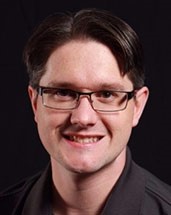 Jeremy Wheeler, vice president of cloud and infrastructure services for Alpine Cyber Solutions, is responsible for leading a team of IT professionals to implement right-sized solutions that scale with customers' evolving requirements. He believes technology should support the customer's mission and focuses on delivering capabilities that are integral to their success.
Prior to joining Alpine Cyber Solutions, Wheeler worked for Lockheed Martin and The SI Organization as a systems engineer, data analyst, system administrator, and HR systems manager. Since joining Alpine, he has served as an IT cloud and enterprise architect, DevOps engineer, information/cybersecurity engineer, and penetration tester. Wheeler teaches cybersecurity classes for working professionals and is a co-organizer of the Greater Philadelphia AWS User Group.