30 Years of Distinguished Service: A Farewell from Anne Henry
By Anne Henry, Senior Vice President & Chief Government Affairs Officer
December 30, 2021
I have been blessed to spend more than three decades working in the long-term care industry.
Like many,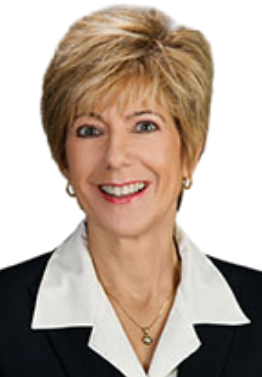 I never planned for this to be my life's work but I was very fortunate that it found me! When I first entered senior services, my only experience with long-term care was visiting the local county home as a child to sing Christmas carols to the residents.
Along my career, I have been privileged to have so many wonderful mentors and friends. I'd like to share about a few stand-outs!
A director of nurses who really showed me what good nursing care looked like. Without her assistance I never would have obtained my nursing home administrator's license.
An LPN charge nurse who demonstrated that if you take care of your staff, they will take care of the residents. That included having fun! I remember she would put on shows for the residents as an Elvis impersonator, but she also ran a tight ship. No fitted sheets on her unit – you had to learn to make a hospital corner that met her approval. Let's just say I never got it.
A vice president who taught me that integrity is more critical than just about anything else.
A lobbyist who really taught me how to get things done in Harrisburg. Many of my successes I can attribute to his teachings. He was also a gentleman and knew that when you won a hard-fought battle, you got out of the Capitol building and didn't gloat in front of your opponent as you never knew when you would need them on your side.
All of those folks were part of my journey before joining LeadingAge PA. It is hard to find words to describe the last seven years. I still remember my interview with the chair and incoming-chair of the LeadingAge PA Board. It was one of the toughest interviews of my career, but the result was getting to serve the members of this outstanding organization!
The commitment that you, our members, have to the individuals you serve and to your staff touches my heart every day. The members of LeadingAge PA have a very special quality not found in all long-term care providers – you do this very difficult work because it is a mission for you. Even when times get tough, like now, with a pandemic that just doesn't seem to end, the worst workforce crisis ever, government payors that don't feel it necessary to reimburse you to provide quality care, and media that frequently misses the good news stories. You are resilient and your passion has carried many of you through some very dark days.
I have strong appreciation for the leadership you demonstrate to your team members. These are the people that truly became families to residents throughout the pandemic. You continue to work tirelessly to buoy your staff up when they are weary, and while you struggle with some of the same feelings.

I am grateful that even though current times are tough, you are thinking about the future and how to transform your organizations to provide care, services, and housing for the coming generations. You are the true thought leaders of this field, and I wish you the continued strength to carry on as long-term care needs creative solutions for the future.

I am thankful for the gratitude you have shown members of the LeadingAge PA team when we had the opportunity to support you. That is the reason we are here and strive to do whatever we can to help.
I urge you to be more vocal with your elected officials, both by sharing the good work that you do and by discussing the needs of your organizations. You must raise your voice and stay strong so that your mission can continue! I know that time is precious and the Government Affairs team does a great job to represent you, but they do need your help to share your story. The members of LeadingAge PA have a very different and meaningful story to tell!
Finally, I am both humbled and grateful that you allowed me to serve you for the past seven years. It was the best possible way to end my career.
I wish you and yours a very blessed holiday season!
Anne Henry
LeadingAge PA's Senior Vice President and Chief Government Affairs Officer, Anne Henry, leads the development and execution of the public policy agenda for the Association. She cultivates relationships and engages with government officials and agencies to advocate on behalf of LeadingAge PA and our members. Henry is also responsible for overseeing the Government Affairs team, which ensures the Association's legislative agenda meets the needs of our members.

With 32 years of experience in the senior living field, Henry got her start when she accepted a position with York-based WILMAC. Since then, she has focused her career on effecting change in Pennsylvania's senior services. In addition to earning a Bachelor of Science in accounting from York College, she also holds a Bachelor of Science in education from the University of Pittsburgh.