LTSS Evolve: Fighting for Your Why
November 16, 2023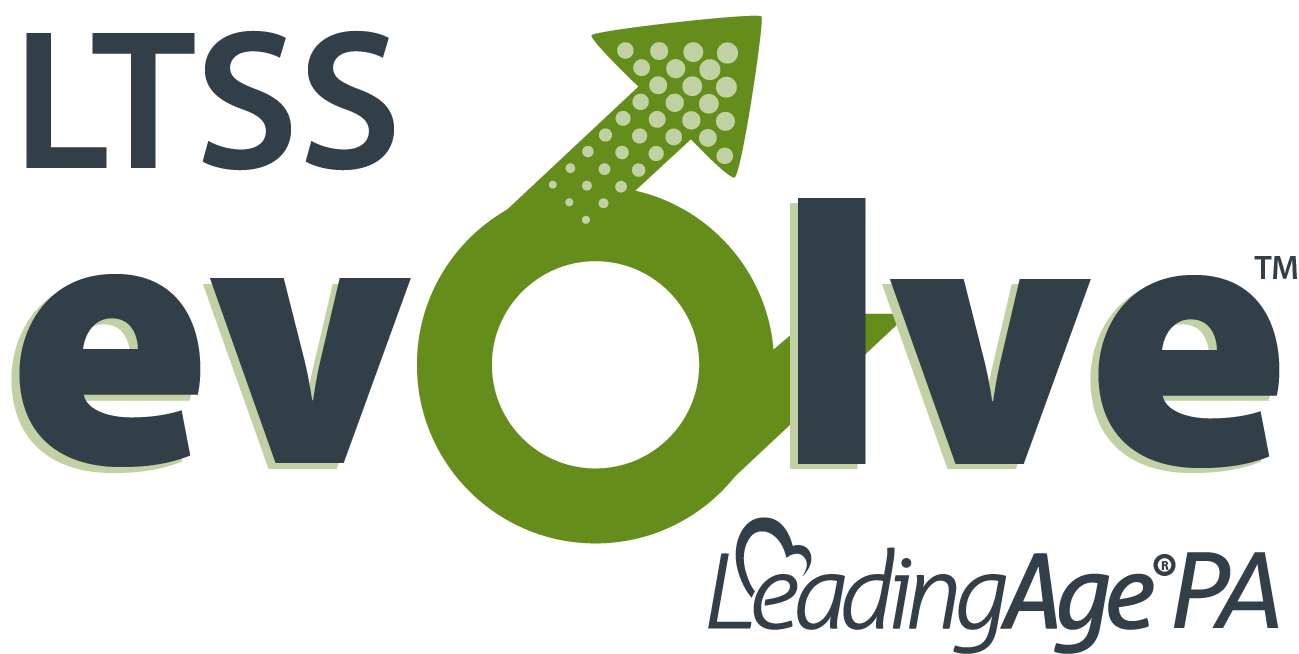 There are a lot of big-picture worries keeping aging services providers up at night these days. When there's not enough money, not enough workers, and more than enough regulations, it can be difficult to push forward some days. But day after day, caring professionals of all disciplines keep coming back to serve the older adults they've grown to love. Most of them have a "why" that drives their heartfelt dedication to this field.
LeadingAge PA's government affairs team works tirelessly to address some of those big picture items – funding, workforce, regulations, oh my! – to help our members simply survive. But caring for older adults is about more than surviving. We can't forget about the many on-the-ground, direct ways that true quality is impacted, both big and small.
Nobody knows the intricacies of these moments better than the people living it. So we asked: what needs to change?
LeadingAge PA's LTSS Evolve initiative launched in spring 2023 with Listening Sessions in all regions of Pennsylvania. We gathered input across the various sectors of the aging services ecosystem to find out:
What is that one "little" thing that bugs you in a big way, that would have a true impact on your ability to provide quality care if it were changed?

Are there any specific regulations, policies, or other requirements that make you feel forced to burn through valuable resources or time but don't necessarily add value to those you serve?
The feedback we received was incredible. Throughout the summer, we categorized and strategized. And with the support and guidance of LTSS Evolve's Core Advisory Group (a powerhouse group of members serving as a guidepost for this work), we settled on

a list of 9 initial priorities

to shift into the action phase over this Fall and Winter.
Two of the priorities are directly related to workforce challenges in long-term care and have been incorporated into our legislative advocacy. In fact, Senators David Argall and Michele Brooks recently announced a plan to introduce a legislative package that will directly address these priorities, and they have committed to working with us further as the bills are drafted:
Allowing student nurses and graduate nurses to immediately take the Certified Nurse Aide (CNA) exam upon completion of relevant coursework
Providing skills competency examination opportunities to individuals seeking employment as a direct caregiver in lieu of successfully obtaining a high school diploma or GED
Of the remaining issues identified, three will be further considered in taskforces launching in early 2024:
Housing applications are too burdensome (Housing)
Fire drill requirements are hazardous and undignified (PCH/ALR)
Care plans are redundant and not realistic (SNF)
The final priorities will be incorporated into our advocacy with various state agencies, including our push for flexibilities in applying the new state staffing ratios for nursing homes implemented this past July.
As we work through these initial priorities, fighting to give back some of the good common-sense, time, and energy that aging services providers need to truly serve those they care for, we will continue to be nimble. LTSS Evolve will…well… evolve. Our feedback form will remain open, and we'll continuously reassess and update our priorities as we go.
Because we can't lose sight of the small but oh-so-significant elements of what it takes to provide good care while we're in the throes of fighting the big fires too. Because in this ever-changing environment, providers need to know that their wisdom and their "why" matter, and it's worth fighting to do something about the things that just don't make sense.
Keep an eye on our progress. We're just getting started.
If you're interested in joining a taskforce or would like to learn more about how you can be involved, contact Anna Warheit, Director of Regulatory Affairs at awarheit@leadingagepa.org.