LeadingAge PA president & CEO announced as one of the 100 most powerful people in Pennsylvania health care
By LeadingAge PA
July 19, 2021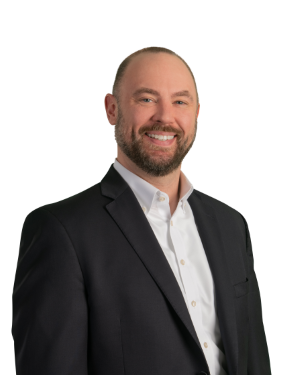 MECHANICSBURG, Pa. (July 19, 2021) - City & State PA released the Pennsylvania Healthcare Power 100 list, with LeadingAge PA president & CEO Adam Marles among the leaders recognized in the special commemorative magazine published today.
As one of the most respected media companies in the state, City & State's Pennsylvania Healthcare Power 100 list ranks the most influential people in the health care sector statewide. Marles joins the ranks of business leaders, agencies, and others helping to transform health care across the commonwealth.
"It's an honor to be recognized by City & State for the tireless advocacy efforts our Association has made, particularly in the last year," said Marles. "This recognition is a reflection of the strong role LeadingAge PA plays in leading the senior services field through strong relationship building, creative problem solving, and action that influences positive outcomes for Pennsylvania's older adults."
###
About LeadingAge PA:

LeadingAge PA is a trade association representing more than 380 quality senior housing, health care, and community services across the commonwealth. These providers serve more than 75,000 older Pennsylvanians and employ over 50,000 dedicated caregivers on a daily basis. Services our members offer include Life Plan Communities/Continuing Care Retirement Communities, skilled nursing communities, assisted living residences, personal care homes, and affordable senior housing. LeadingAge PA advocates on behalf of our members at the state and local levels to influence positive change and affect a healthy vision for the delivery of quality, affordable, and ethical care for Pennsylvania's seniors. For more information about LeadingAge PA and our envisioned future of senior services, visit www.leadingagepa.org.
Media Contact
Christina Carden
Senior Director, Communications
ccarden@leadingagepa.org
717-790-3947