Fellows in Leadership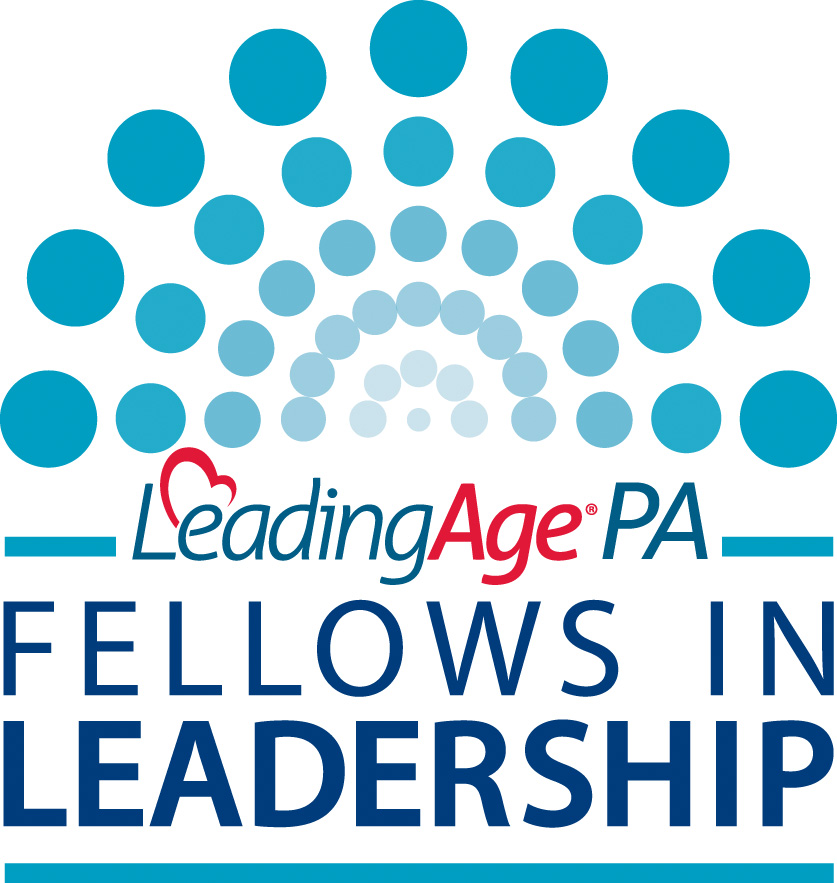 Congratulations to the 24 leaders accepted for the class of 2024!
Today's leaders must be different—
more flexible, inquisitive, and innovative.
Through this dynamic leadership program provided by the LeadingAge PA Foundation, our Association is able to help you develop into the leader you are meant to be.
Constructed around the needs of today's providers, Fellows in Leadership equips leaders with actionable strategies and practical knowledge to help solve real-world challenges in member communities. The program will assist emerging and experienced leaders to define, clarify, and practice the skills needed to lead aging services organizations into the future. Sessions are taught by experienced long-term care faculty and industry leaders, and participants are coached by esteemed leaders from member communities.
As a Fellow you will:
Gain greater self-awareness as a person and leader to increase your effectiveness
Learn more about aging services
Clarify your own leadership principles and practices
Develop leadership approaches and practices that can emerge and change in a variety of contexts
Cultivate network connections in the aging services field
Be more effective in engaging and leading persons above, under and beside you
Be more effective in a variety of cultural and situational settings
What makes this leadership development program unique?
Learn from and network with aging services professionals from across the state
Creates a safe space to:

Learn and practice conflict resolution through experiential techniques
Work through problems with like-minded and unbiased colleagues
Understand your leadership style and how it directly impacts your team
Delve into emotional intelligence

Opportunity for free mentoring outside of your organization
Exposure to a variety of long-term care services at other member organizations
Build a strong network outside your community
Free continuous learning opportunities through the Alumni Council after graduation from the program


RON BARTH SCHOLARSHIP

Did you know? LeadingAge PA offers an annual full-tuition scholarship for one LeadingAge PA member to complete the Fellows in Leadership Program. Click here to learn more about the Ron Barth Fellows in Leadership Scholarship. Submit applications to mlake@leadingagepa.org.